Before They Die! featured in Tusla Race Riot Exhibit at the new Smithsonian National Museum of African American History and Culture
~~~~~~~~~~~~~~~~~~~~~~
June 1, 2016
 A Long-Lost Manuscript Contains a Searing Eyewitness Account of the Tulsa Race Massacre of 1921
The Smithsonian's National  Museum of African American History and Culture contains a manuscript with the eyewitness account from Buck Colbert (BC) Franklin, the father of noted historian John Hope Franklin.  B. C. Franklin's account details the white mob attack and destruction of the prosperous African American community in the Tulsa Greenwood district, 95 years ago during the Tulsa race riot. The long-lost manuscript was found in 2015.
Click here to read the full story
John Hope Franklin along with survivors of the 1921 Tulsa race riot are featured in the documentary "Before They Die! – the true story of the survivors of the 1921 Tulsa race riot and their quest for justice."
---
US Coast Guard Honors Dr. Olivia Hooker, Training Facilities Named in her honor
Watch video below for more
Wednesday, February 25, 2015 5:00 PM Philadelphia, Pennsylvania
PHILAFILM Presents Before They Die! film screening at
THE FREE LIBRARY OF PHILADELPHIA, 19th Street & Logan Circle Philadelphia, PA
Open to the public
Admission is FREE
Happy Birthday to Dr. Olivia Hooker
100 years Young!
A Tribute to Wess & Catherine Young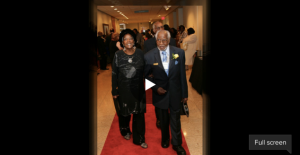 A Gentle Warrior is Called Home
Wess Young, Sr

1917-2014
Wess H. Young, Sr, 1921 Tulsa Race Riot survivor, WW II Verteran, Father, Grandfather, Great-grandfather and friend, passed on September 30, 2014 in Dallas, Texas at the age of 97. He was surrounded by his grandchildren, great-grandchildren and great-great-grandchildren. He has gone to join his wife of 60 + years, Cathryn J.  Young who passed on Dec 1, 2013.
~~~~~~~~~~~~~~~~~~~~~~
    Friday, July 18, 2014, 6:00 PM Philadelphia, PA  Event: PHILAFILM Film Festival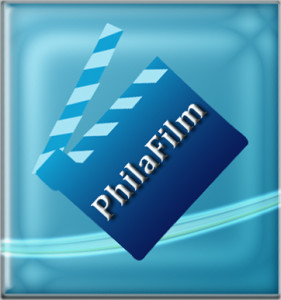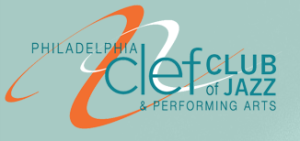 Location: PHILADELPHIA CLEF CLUB OF JAZZ Broad & Fitzwater streets, Philadelphia, Pennsylvania 19146
Before They Die! film screening
Open to the public
PRICES:
General Admission: $8.00 (per person)
Seniors, Students w/ID 7 Groups of five – 

$4.00

 (per person)
~~~~~~~~
  Saturday, April 13, 2013 12:00 PM Miami, Florida
Delta Sigma Theta Sorority, Inc. Dade County Alumnae Chapter Arts and Letters Committee and Political Awareness and Social Action Committee Present Before They Die! Screening followed by panel discussion with Producer J. Denise Clement Miami Jackson Senior High School Auditorium 1751 NW 36th St. Miami, FL 33142
To Honor the Life and Legacy
BISHOP OTIS "DAD" CLARK
FEBRUARY 13, 1903 – MAY 21, 2012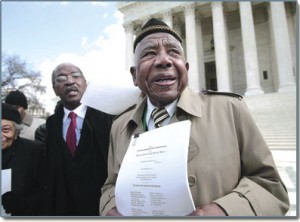 One Day In May – March On Congress
 May 31, 2012
United States House of Representatives 2426 Rayburn House Office Building Washington D.C., DC 20515-2214
Click the link below to sign our petition to Congress on behalf of the Tulsa race riot survivors
  Q&A-Croton Screening-"Before They Die" from Ken Sargeant on Vimeo.   Recent Events Wednesday, May 30, 2012 Washington, DC  – Before They Die! Screening Time: May 30, 2012 from 6:30 PM to 8:30 PM Location: Smithsonian's National Museum of African Art Organized By: The Tulsa Project, Inc. Event Description:
The program will take place from 6:30-8:30 p.m. in the Lecture Hall of the Smithsonian's National Museum of African Art. It is located at 950 Independence Avenue, SW, Washington, DC 20560.  Enter the museum  via the Haupt Garden (right off of Independence Avenue and the main red brick Castle building is directly ahead).  Once you enter the Haupt Garden, the museum will be off to the right.   Upon entering the museum, you will be greeted by the staff from the National Museum of African American History and Culture and taken to the screening.
~~~~~~~~~~~ BUY the Before They Die! movie. Now available on DVD video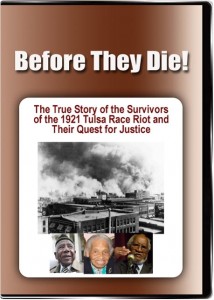 JOIN THE MOVEMENT To Get Justice for the Survivors
It was the worst race riot in the history of the United States; however, most people have never heard of it. Tulsa, Oklahoma, 1921, in less than 24 hours the prosperous African-American section of Greenwood, also known as "Black Wall Street," was completely destroyed. An estimated 300 were killed and over 10,000 people displaced,  as a 42 square block area of their homes and businesses were burned to the ground by a white mob that had been deputized by the sheriff.
This documentary is the story of the survivors of the 1921 Tulsa Race Riot and their quest for justice. There are only 45 survivors still alive today.
This is a story about the struggle for the soul of America and efforts to right a wrong that is long past due.
JOIN THE MOVEMENT To Get Justice for the Survivors